Need medications but can't get to your pharmacy to pick them up? Busy at work and want your prescriptions delivered to your desk?  ZipRX is here to help.  ZipRX has developed a unique partnership with local pharmacies in upstate South Carolina to provide delivery of prescription and over the counter medications to homes, workplaces and assisted living facilities within the Greer and Greenville area.  Our drivers will bring your medications to you within a 7 minute drive of any of our participating pharmacies.  To begin using our services or to learn more about our offerings please feel free to use the contact us link or call us at
864-877-0753.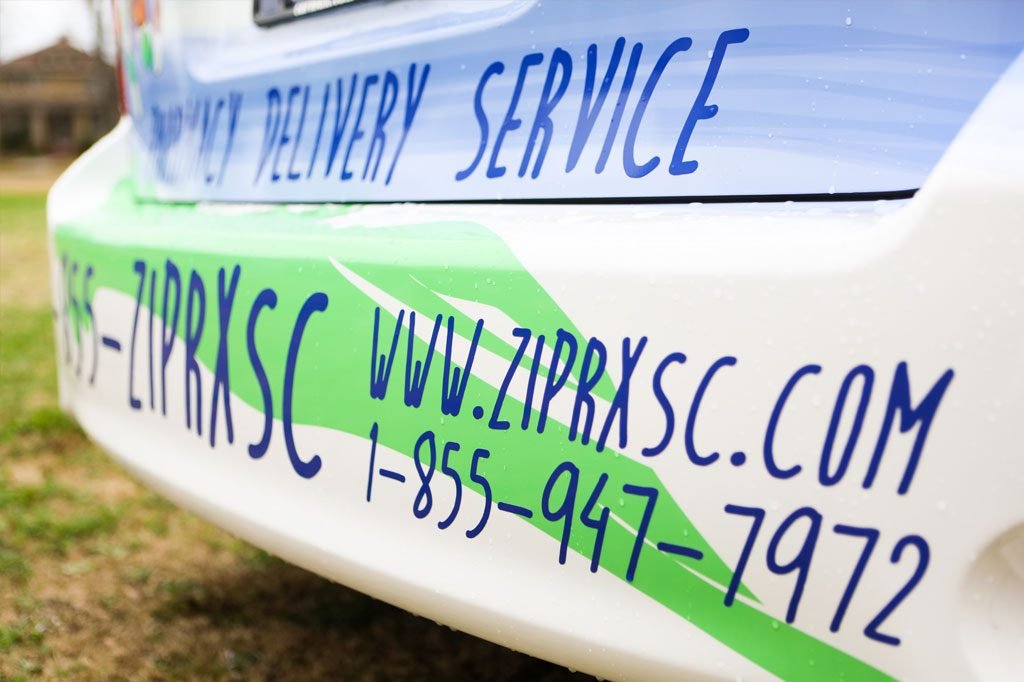 Standard delivery fees for medication orders are $5 per delivery within 3 miles of the pharmacy and $10 per delivery 4-7 miles from the pharmacy.  Prescription copays and delivery fees must be paid for in advance through your participating pharmacy.  Our partner pharmacies accept all major credit card payments for delivery services.  No cash or checks will be accepted by our drivers.  Please contact one of our partner pharmacies to make payments and schedule deliveries. 
Ask us how to qualify for free delivery!
Kash & Karry Pharmacy
McLeskey Todd Family Pharmacy
Professioanl Pharmacy of Greer
Professional Pharmacy at Mountain View
Are you unable to get to the pharmacy to pick up your medications? If so, our home delivery program may be the right option for you. Prescriptions filled by pharmacists in our community that you know and trust and delivered right to your door. If you or someone you know is in need of home delivery please contact us or the participating pharmacy of your choice today.
We realize that as a professional, time is your most valuable asset. Who wants to spend their lunch break standing in line at the pharmacy? We've got the solution for you. Our worksite delivery service allows you to fill medications at the local participating pharmacy closest to your workplace and have it delivered right to your desk.
 Do you own a business or work in Human Resources? Our worksite delivery service increases productivity by allowing your employees to remain on site instead of spending time at the pharmacy counter. We're looking to partner with local companies to provide this great addition to your benefits package. If you are interested in worksite delivery for yourself or your team please use the contact us form below. We look forward to hearing from you soon.  
If you or a loved one reside in a local assisted living facility, we would love to hear from you. Who needs mail-order pharmacies when you have local trusted pharmacies like our partners to fill and deliver your medications? Our pharmacies' Medication Synchronization program allow all of your medications to be filled and delivered to your residence monthly. 
We are excited for the opportunity to work with you if you work at or manage a local assisted living facility.  Our partner pharmacies are fully capable of handling all of your residents' medication needs.  With services like synchronization, blister dose packaging, over the counter medication and monthly billing you'll see that our pharmacies can service your patients and you get the advantage of having local pharmacists to answer your questions and address any concerns immediately. 
For more information about assisted living services please use the contact us form below and one of our team members will contact you directly.